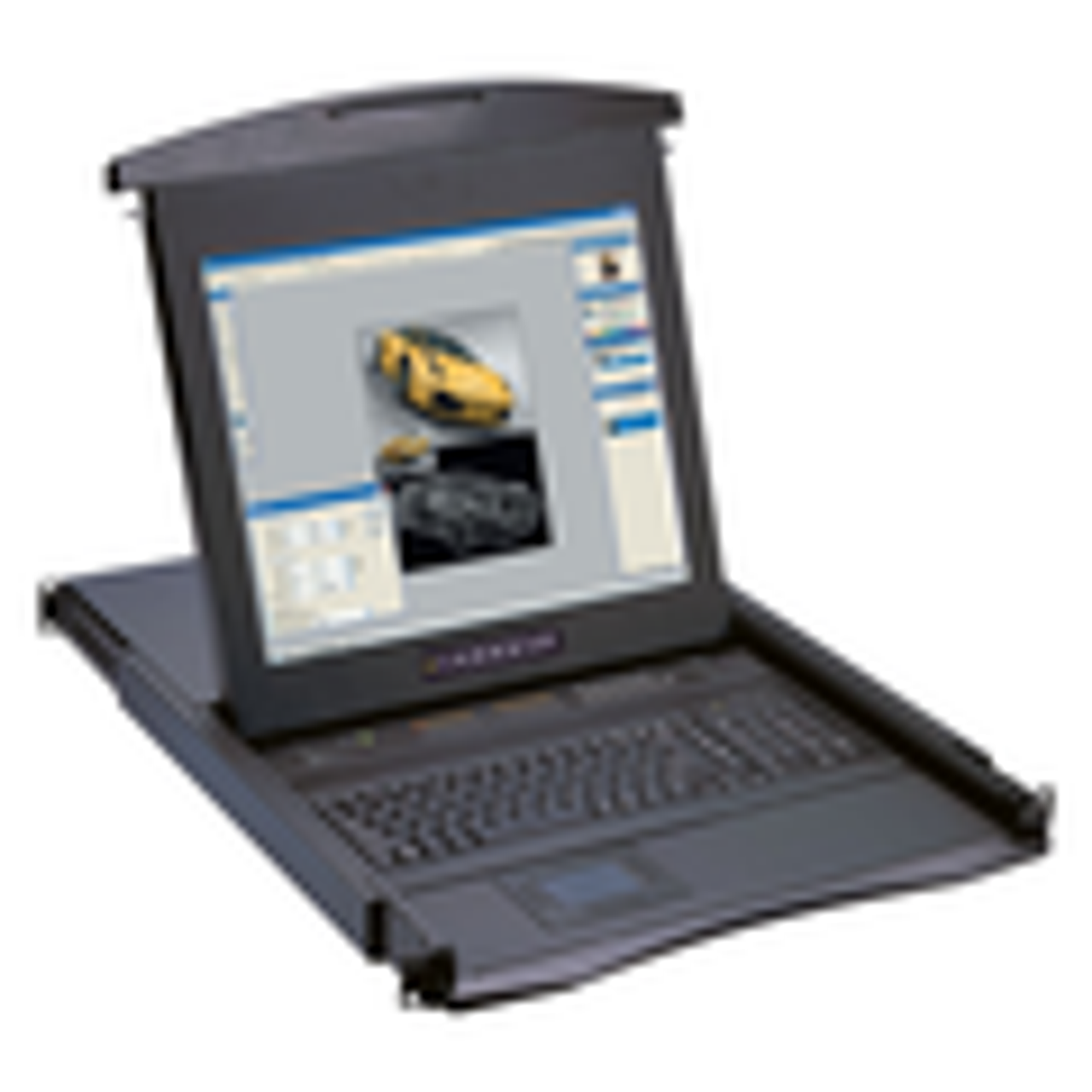 Learn more about N Series Drawer
Mix PS/2, USB & SUN with multi-platform KVM capability. 1U 17" or 19" rackmount LCD monitor/rackmount keyboard drawer.
Aesthetically enhanced front panel, TFT LCD rack monitor, full keyboard and numerical pad with either touchpad or trackball. Ease of use with two point locking system, one-man installation slides, and a full range of integrated KVM solutions.
Back to Top